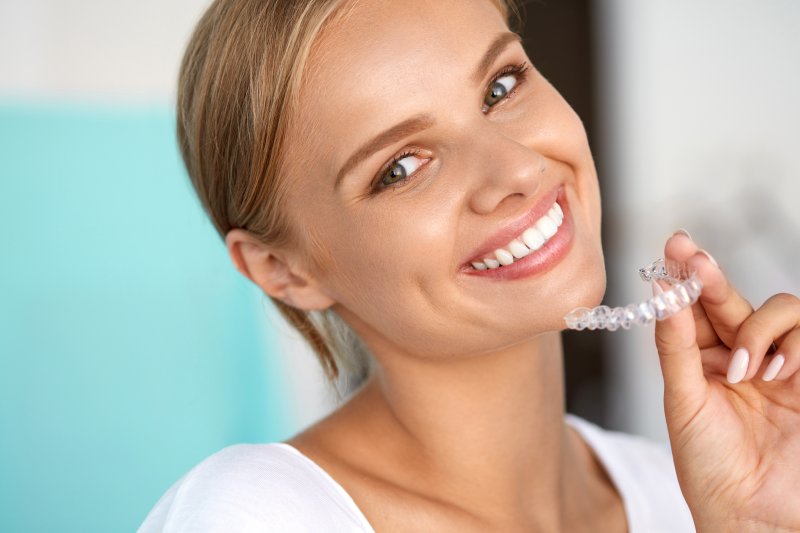 Braces can be a long process for many, but the payoff is largely worth the effort. Of course, there are important aftercare steps that need to be taken before teeth can stay straight. For example, wearing a retainer for the first year after the braces come off will ensure teeth do not shift back to their crooked positions. If your teeth didn't stay straight because aftercare steps weren't properly taken, you may be wondering if Invisalign after braces is right for you.
Invisalign After Braces: More Common Than You'd Think
According to a study conducted at the Case Western Reserve University School of Dental Medicine, approximately one in five patients who were prescribed a removable retainer following orthodontic treatment stopped wearing it altogether after about 19 to 24 months of use. While most people continue wearing their retainer in the long-term, there are many instances were patients fall out of the habit or simply lose their retainer, resulting in their teeth experiencing relapse. This causes many of them to pursue Invisalign to address these concerns.
The side effects of these relapses can vary, which is why a dentist will need to examine your mouth more closely in order to determine whether Invisalign would best suit your needs. This means looking for issues like:
Gaps
Misalignment
Rotated teeth
Crossbite
Overbite
Underbite
Open bite
The Benefits of Invisalign vs. Braces
Traditional braces are fixed to teeth, forcing you to make changes to your habits in order to accommodate them. This is not so much the case when it comes to Invisalign because the aligners are completely removable. Additionally, treatment time is much shorter, fewer dental appointments are needed to check progress, and it's more comfortable overall. This is because metal components aren't potentially rubbing against the gums during treatment. They are also fully transparent, so there's no need to make dramatic changes to your appearance just to make your smile straight.
Important Facts to Keep in Mind
While Invisalign may be much different of a treatment compared to traditional braces since the appliance is removable, there are important factors you'll need to keep in mind beforehand. For example:
Invisalign costs about the same amount as traditional braces, but payments for this treatment can be easier to manage with payment plans or third-party financing.
The aligners need to be worn for about 20 to 22 hours a day to effectively shift teeth.
You need to remember to wear them again after eating, drinking anything other than water, and practicing oral hygiene.
Depending on your case, temporary attachments that are tooth-colored may be attached to teeth to improve contact between them and the aligners.
You will need to wear a retainer after treatment is complete to ensure your smile remains straight.
The only way to know for sure if Invisalign is right for you is to speak with a dentist who provides them. To get started, call a dentist today and start giving your smile the attention it deserves!
About 333 Dental Care
Dr. Lively and Dr. Hand are happy to provide Invisalign in their office and help patients determine if treatment is right for them, whether they previously wore braces or not. They're passion and dedication for creating a positive and engaging dental experience are what make them stand out in the dental field. To learn more about Invisalign treatment, you can contact them through their website.