HealthChoice Dentist – Mangum, OK
How to Get the Most Out of Your HealthChoice Dental Insurance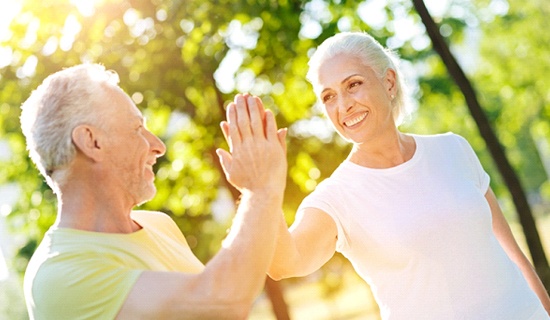 Paying for dental care shouldn't cause you to empty your savings. At 333 Dental Care, we know you take the financial component of any service as a pivotal factor in the decision-making process. This is why we are pleased to be an in-network provider for HealthChoice. By using your policy at our dental office, we can help you save on various types of treatment. Dr. Lively is a HealthChoice dentist in Mangum who believe in accessible, affordable care, so when you're ready to schedule an appointment, call our office and tell us which insurance provider you use. We'll get to work to find ways to help you save on your upcoming visit.
HealthChoice Coverage Availability & Fees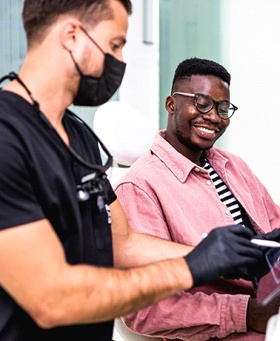 When enrolling in a HealthChoice dental insurance policy, you agree to the terms of a deductible and coinsurance plan design. The average member deductible on basic and major restorative services is estimated at $25, and the annual maximum for preventive, basic, and major restorative treatments is $2,500.
While no policy is exactly the same, some of the same benefits apply to those who choose an in-network provider:
Preventive services: 100% (i.e., dental checkups, cleanings, bitewing X-rays)
Basic restorative services: 85% (i.e., wisdom teeth & regular extractions, root canals, dental fillings)
Major restorative services: 60% (i.e., dentures, dental implants)
Orthodontics: 50% (This can only be used on individuals who are 19 years of age and under)
While you are still responsible for paying your plan's copays, deductibles, coinsurance, and other charges not covered by your HealthChoice plan, you will find it is worthwhile to seek an in-network provider. If you see a dentist who is not in-network with HealthChoice, you run the risk of paying the out-of-pocket difference between the provider's bill and the allowable amount.
An added benefit of choosing 333 Dental Care for your oral healthcare needs is that we will work to reduce additional expenses should you come close to or exceed your annual maximum in a calendar year. If possible, we will extend your treatment across multiple years, so you can avoid high out-of-pocket expenses.
Meet Madison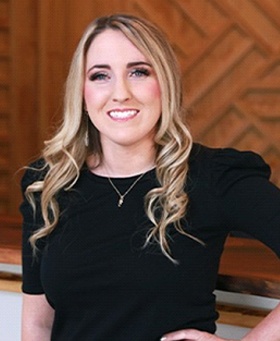 As the dental insurance coordinator for 333 Dental Care, Madison is well-versed in how to navigate and maneuver the ins and outs of your policy. As a policyholder, you deserve to know what is covered, what is not, and how to get the most out of your plan. This is where Madison comes in. When visiting our office for an appointment, she can go over the details of your benefits, sharing ways to maximize them, how to save the most money, and what you should take advantage of before the end of the year. No matter your questions or concerns regarding your dental insurance in Mangum, let Madison help you along the way.