Our Dental Philosophy
Proudly Providing The Care You Need
333 Dental Care's approach is based on simple, essential principles that make a world of difference – compassion, clear communication, and trust. We are honored to serve our nearby patients and help them achieve not only brighter smiles, but healthier lives and self-images as well. Whether it's time for your six-month cleaning, you're interested in dental implants , or you're looking for an emergency dentist , we look forward to serving you!
Meet our Dentist
Meet the Team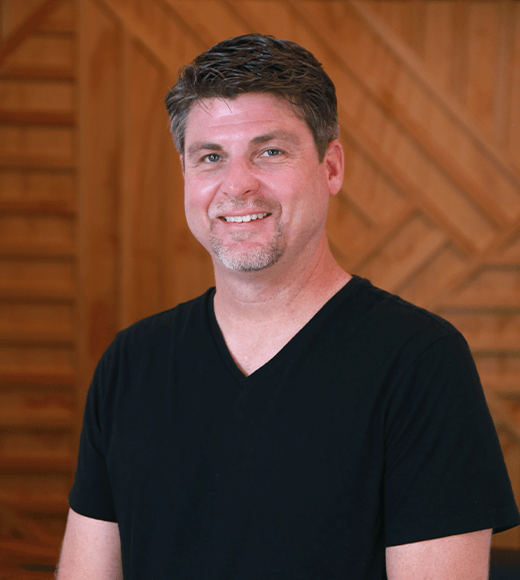 Gentle & Passionate
Meet our Dentist
In our Mangum practice, we believe that truly rewarding dental experiences are built on trust and lasting relationships. That's why our dentists near you, Dr. Lively takes the time to help you feel completely comfortable in the chair, listen to your concerns, and customize treatment according to your unique needs. From essential preventive care to smile-restoring dentures , you won't be rushed in and out with our team. You'll be valued by highly trained individuals who genuinely care about your oral and overall wellness. Click below to learn more about our amazing dentists!
Meet our Dentist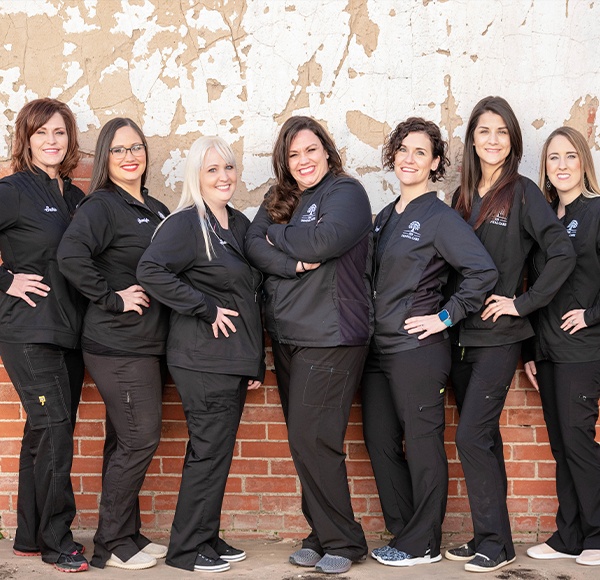 Here to Serve You
Meet Your Dental Team
Whether you're standing at our front desk or getting settled in the operatory, rest assured that our dedicated, kind staff members will be ready and waiting to help every step of the way. We all have years of experience and are highly knowledgeable about the dental field; better yet, we share a unified passion for providing outstanding customer service and genuine compassion to every person who walks through the front door. We can't wait to meet you and your family soon at our dental office near Wellington!
Meet Your Dental Team
Kind words from our Dental patients
"Best dentist ever. Kind. Gentle. Diffuses peace and calming essential oil and plays Christian radio. I have extreme dental phobia. I could sleep there."
KT R.,

•

Mangum, OK

•
"Absolutely the friendliest staff of extremely qualified employees, and Dr. Lively is an outstanding dentist!"
Luanne M.,

•

Altus, OK

•
"Not another doctor like him. Send all our family and friends to him."
Dean M.,

•

Elk City, OK

•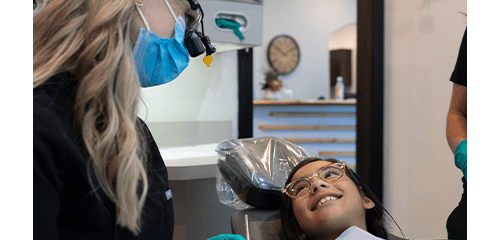 Comprehensive Dentistry
How Can We Help You?
At 333 Dental Care, we take pride in offering a wide variety of different services so that our valued patients can remain in one convenient dental office near Hobart instead of seeking out different specialists. Are you overdue for a checkup? Do you want to transform your smile with cosmetic dentistry ? Are you interested in learning more about sedation dentistry to relieve anxiety? Dr. Lively is here to help in all of these different situations and many more. We look forward to helping you achieve a smile that's stronger, healthier, and happier here in Mangum.

See All of Our Dental Services
Dental Insurance & Financing
We Make Dentistry Affordable
Our nearby team members will be happy to help make your ongoing care with us as affordable and financially stress-free as possible! 333 Dental Care accepts many major insurances and low-interest payment plans as well. Don't hesitate to contact our dental office near Childress if you would like to learn more.
Explore Your Financial Options
Giving Back to Our Community
Dr. Lively and the rest of our staff are very proud to be a part of this amazing, close-knit neighborhood. We regularly offer support to the public schools, Shortgrass Rural Health Clinic, Kingdom ComeUNITY, and other admirable organizations outside of the practice walls.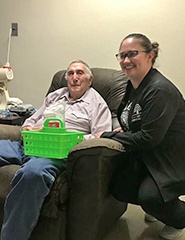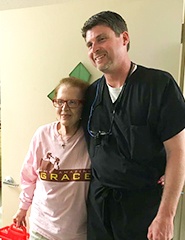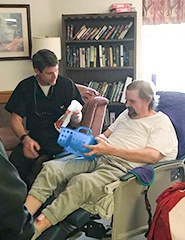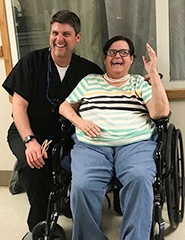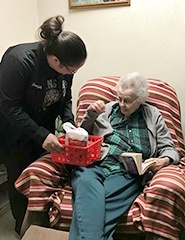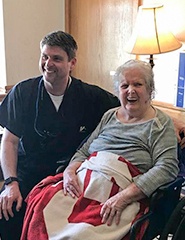 Get Involved With Us
Finding Our Dental Office Near You
From smile-transforming Invisalign to sleep-restoring, our team is here to help you! Our dental office is located at 230 E Jefferson Street in Mangum, OK. Since we aren't far from Highway 283, we are a perfect fit for patients from all over the area, including those looking for a dentist near Altus or a dental practice near Elk City . You'll find us near Puckett Discount Drug and Ultimate IT Guys. If you have any difficulty locating us, don't hesitate to get in touch.
Frequently Asked Questions
If you have a question about your upcoming appointment, what to do in an emergency situation, or something in between, then we'd love to hear from you! If you're not quite ready to reach out yet or want to continue your research online, then you'll be happy to hear that we've dedicated this next section to answering some FAQs.
How do I get emergency dental care?
From a small chip to a completely knocked-out tooth, dental emergencies can be extremely stressful and inconvenient. With a highly experienced dentist, the latest technology, and a conveniently located office, we do our very best to make the process of restoring your pain-free smile as smooth and efficient as possible. We recommend giving our team a call right away so we can guide you through the next best steps and set aside time for you to come in for treatment (many times the very same day!).
Important note: life-threatening symptoms that require medical attention (i.e., bleeding that lasts longer than 10 minutes, uncontrollable breathing, difficulty swallowing) warrant a visit to your local ER.
How do I find the best place to get dental work done?
The first step is essential: determine what's most important to you! If you are interested in a specialty service, like dental implants, then finding an implant dentist with extensive experience might be priority number one. If you've struggled with dental-related anxiety in the past, then you may be looking for a compassionate dental team that offers sedation dentistry for both routine and complex treatments. If you have dental insurance, then your goal might be to find an office that welcomes your plan so you can utilize your benefits.
These are just a few examples of things that are important to our patients in Mangum. Fortunately, those are important to us as well! Dr. Lively has more than 20 years of experience in the world of dentistry and he's completed continuing education courses at prestigious institutions, including the Misch Implant Institute. He also works alongside a phenomenal team, offers sedation dentistry, and welcomes many of the nation's leading dental insurance providers, including Cigna, MetLife, and BlueCross BlueShield.
What do you do if you can't afford a dentist?
Many patients have adopted the belief that dentistry is expensive. In reality, that's not the case! Our team is proud to offer multiple financial solutions – including dental insurance and flexible financing – which helps even the most extensive treatment plans fit into your monthly budget. Furthermore, neglecting essential dental care will allow tooth decay, gum disease, and other problems to worsen, wreaking havoc on your oral health in the process. That's one of the many reasons it's so important to prioritize preventive care; it can save you hundreds or, in many cases, thousands on restorative treatments in the long run.
How can I make a same-day appointment with a dentist?
Our team does our very best to provide same-day appointments for patients struggling with dental injuries like a cracked, loose, or knocked-out tooth. However, there are some cases where we can accommodate same-day visits for patients who had a last-minute opening in their schedule as well. In both cases, we recommend calling our team as soon as possible. That way, we can provide you with an immediate answer on whether or not we can see you that day. Of course, you can also submit a contact form on our website, and we will respond as soon as possible.