BlueCross BlueShield – Mangum, OK
Learn More About the Benefits of BlueCross BlueShield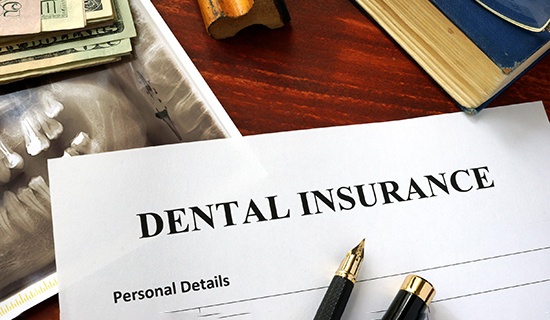 156 million Americans have dental insurance, but only 3% meet or exceed their annual limits. Dental insurance can be confusing, and many people believe they can't afford to see a dentist, despite their coverage. However, paying your monthly premiums is an investment in affordable dental care. Choosing a BlueCross BlueShield dentist in Mangum gives you access to the comprehensive services your smile needs to stay healthy. You don't have to navigate your policy alone. We will help you maximize your annual benefits to achieve optimal oral health without breaking the bank.
BlueCross BlueShield Coverage Availability & Fees
Dental insurance in Mangum differs from medical coverage because it's designed to stop common issues from occurring in the first place. BlueCross BlueShield is a nationwide provider of affordable dental plans for families and individuals. Paying your premiums allows you to benefit from discounted rates for the services that keep your teeth and gums healthy. Although every policy differs, most plans include:
100% of preventive services.
80% of minor restorative services.
50% of major restorative services.
You can have a cleaning and checkup every 6 months after a copayment. Preventive appointments are proven to reduce the need for costly treatments later by preserving your oral health. Research has found that $1 spent on prevention can save $50 on restorative care.
If a problem does arise, BlueCross BlueShield is there for you. After meeting your deductible, they'll pay a portion of the cost until reaching your annual limit.
BlueCross BlueShield recommends choosing a dentist in their network to enjoy more coverage at the time of services. They have pre-negotiated rates with preferred dentists for select services. You can visit any dentist that accepts your policy, even if they are out-of-network. You can use your benefits, but you'll have to pay the difference between the dentist's fees and your insurance's allowable coverage. We proudly accept both in-network and out-of-network patients.
At the end of the calendar year, your dental benefits reset, and you'll lose anything you haven't used. Nothing accumulates and you won't be reimbursed for your premiums or deductible.
Don't lose what you've paid for all year. We will help you make the most of your monthly investment to achieve your best smile.
Meet Madison, Insurance Coordinator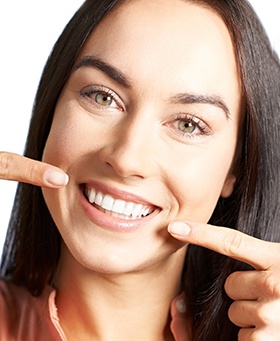 Madison is our insurance coordinator. She works closely with our patients to help them with the solutions they need to keep dental care affordable. Madison will work on your behalf with BlueCross BlueShield, so you have one less thing to worry about. She'll take the time to explain how your coverage is being used and if there's any remaining balance. Madison will also discuss your payment options, like a monthly payment plan through CareCredit. You can benefit from little or no interest in financing based on your credit approval.
If you have questions about your dental insurance, or you're ready to schedule an appointment, contact our office today at (580) 563-6048.