Dental Team – Mangum, OK
Friendly, Compassionate, Ready to Serve
From the front dental office to the treatment operatories, the dedicated team members at 333 Dental Care are truly something special. They each have unique talents and experiences, but they all share the same unified passion for outstanding customer service – the patient's needs will always come first for them! Everyone is also fully trained in CPR. To learn more about each friendly face, continue reading below:
Madison, Insurance Coordinator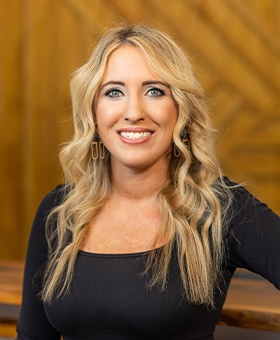 Madison is originally from Amarillo, TX. She has worked with Dr. Lively since 2012 and loves her workplace family, as well as spending quality time with patients and forming strong relationships with them. She is certified in CPR.
Outside of work, Madison and her husband Paul have a son named Chevy. She enjoys being with her family and attending all of Chevy's sporting events when she isn't busy at the office. She and her husband met in high school and were actually Mangum Senior Class Parents of 2017!
Sharie, Scheduling Coordinator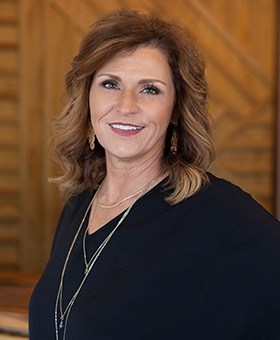 Sharie has been a member of our practice since 2012, and she feels so blessed to be part of such a great workplace family and Christian environment. For her education, she attended Western Oklahoma State College for two years and is also certified in CPR.
Originally from here in Mangum, Sharie and her husband of 27 years have four children and eight grandchildren. She is a farmer's wife and lives a true Farm Life outside of work. In her free time, she also enjoys participating in anything the grandkids are doing, including T-ball, baseball, basketball, and football. Elf is her favorite movie – in fact, she's a big movie person in general and can quote hundreds!
Brittany, Dental Assistant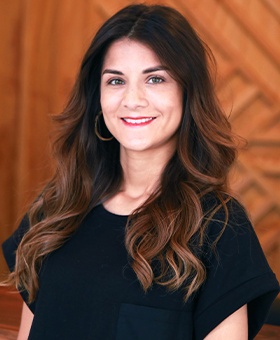 Brittany joined our team in 2017. She is originally from Altus and studied at Western Oklahoma State College before pursuing her dental education at Platt College. She is currently certified in CPR and assisting in the administration of nitrous oxide. What she enjoys most about her work is the patients! She loves learning about different people from all walks of life.
At home, Brittany has a young son named Rylan. She spends her free time doing anything outdoorsy, reading, painting, and cooking.
Jennifer, Dental Assistant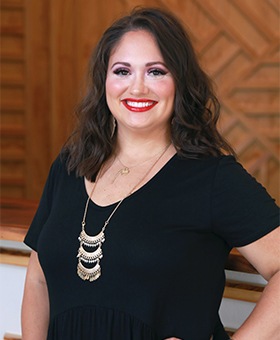 Jennifer joined Dr. Lively and Dr. Hand's team in 2005. She is certified in CPR, assisting in the administration of nitrous oxide, radiation safety, coronal polishing, and dental sealant application. She loves building strong relationships with patients and also spending quality time with her work family!
Jennifer's family has been in the Mangum area for six generations and counting. She and her husband Jeff have four sons named Austin, Jalen, Jackson, and Aidan. Outside of the practice, her favorite thing to do is attend the boys' various sporting events – there's not much free time to do anything else besides that!
Angela, Dental Assistant/Sleep Assistant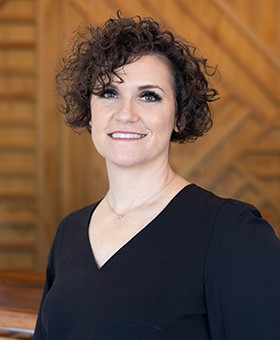 Angela has an impressive 15+ years of experience in the dental field under her belt, the last 10 of which have been spent with our team! She is currently attending Western Oklahoma State College, and she has completed additional training in CPR, radiation safety, and nitrous oxide. All these years later, her favorite aspect of her job continues to be forming great relationships with each of her patients and knowing she's made a positive impact on their overall health.
Angela and her husband have two sons, Jacob and Nathan. When she isn't at our office, you can find her decorating sugar cookies. In fact, she has a bakery business called Country Girl Sweet Treats! She also enjoys camping and hanging out with their dog, Rocky.
Jenni, Dental Assistant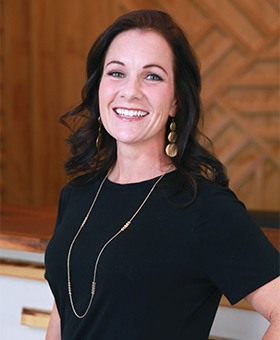 Jenni was born and raised right here in Mangum! She has an impressive 20+ years of experience in the dental field under her belt, all of which have been spent with our team here at 333 Dental Care. All these years later, she continues to love getting to meet each patient and listen to their stories. She feels very fortunate that so many incredible patients sit in her treatment chair.
Jenni and her high school sweetheart, Nick, have four children together. She loves spending every moment she can helping others pursue a healthier way of life as a dental assistant and health coach.
Mary, Registered Dental Hygienist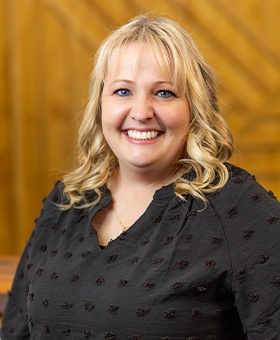 Mary attended College of the Desert in California before pursuing her hygiene education from Loma Linda University. Her career in oral healthcare first started in 2011. She has undergone training in dental lasers, local anesthesia, periodontal therapy, X-rays, and CPR. She also takes continuing education classes yearly in order to stay current regarding dentistry. Her favorite part of this job is interacting with patients and helping them achieve excellent oral health!
At home, Mary and her husband have a precious baby boy. Her hobbies include spending quality time with her large family and spending time outside fishing.
Danica, Registered Dental Hygienist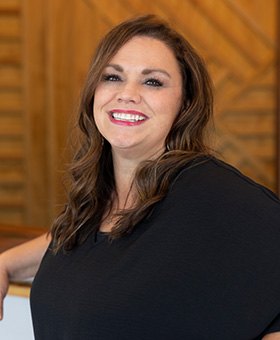 Danica's career in the oral healthcare field started in 2000, with nearly half of those years spent right here at our practice. She received her Associates from Western Oklahoma State College, followed by her Bachelor of Dental Hygiene from Midwestern State University in Wichita Falls, TX. She is certified in local anesthesia, nitrous oxide administration, X-rays, CPR, and periodontal laser therapy. Her favorite part of this position is getting to develop and nurture relationships with her patients!
A Mangum native, Danica has been married to her high school sweetheart Thea for nearly 20 years. Together, they have two amazing boys named Clayton and Caleb. Her hobbies include spending time with family, gardening, and being outdoors. She is also a very talkative person and really enjoys visiting with and learning about others.
Georganna, Esthetician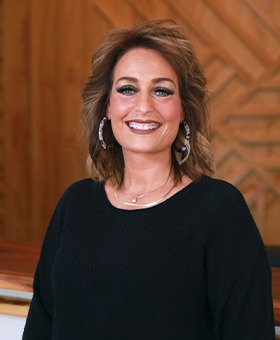 Bio coming soon!
Taylor, Dental Assistant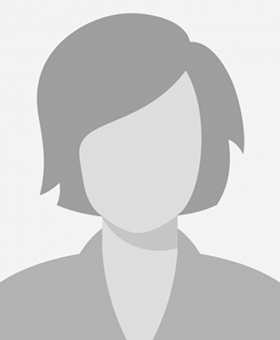 Taylor is originally from Manteca, California! She completed the Dental Assisting Program at Texas A&M University and joined our team shortly after. Today, she loves working alongside an amazing group of people and getting to learn new things every day.
When she isn't at our office, Taylor enjoys going to the gym and spending time with her friends and family.