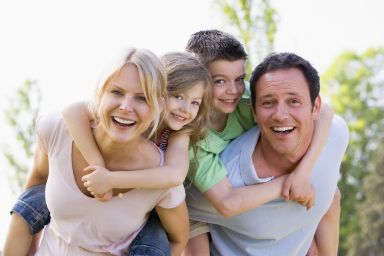 Welcome – 333 Dental Care has a new blog! We're a family dentist who's provided the Mangum and Greer County community with high-quality dental care for many years, and now we're excited to have a way of sharing valuable oral health information with everyone. Every month we'll be writing on a new topic to help you better understand your oral health and how you can maintain it. For this first blog, we'll tell you about the many services we provide and our compassionate, faith-based approach to patient care. Find out more below!
What Services Do We Provide?
Everyone is busy these days, so we provide comprehensive care to save you from driving all over town to meet your family's different needs. Whether you'd like a checkup and cleaning, your spouse wants professional whitening, and your child needs an athletic guard, we've got you covered!
Also, since our goal is to help you have a healthy smile and improve your overall well-being at the same time, we also provide sleep apnea treatment.
This common sleep disorder interrupts your sleep and causes chronic daytime fatigue, but also increases your risk for many serious conditions such as heart disease, stroke, obesity, and depression.
Fortunately, treatment is easier than you may have thought. We can make custom oral appliances that are simple and non-invasive, but also very effective. If you think you or a loved one may have sleep apnea, don't hesitate to get in touch.
Advanced Equipment and Technology For Even Better Dentistry
First and foremost, we give every patient personal, one-on-one attention and spend time understanding their needs and goals. But we also combine that with the latest technology to make your procedures more efficient, effective, and comfortable.
Here are a few of the things we've invested in to make your dental care even better:
Digital Impressions – Traditional impressions are messy and uncomfortable. By simply scanning your teeth, we get digital impressions that are faster, easier, and more accurate.
Soft Tissue Laser – This makes gum treatments so comfortable that many patients don't even need anesthesia. Not to mention that you'll have less bleeding, less discomfort, and faster healing.
CT/Cone Beam Scanner – This advanced imaging tool takes 3-dimensional images so we can perform procedures such as dental implants with incredible accuracy and precision.
Digital X-rays – Digital X-rays use up to 80% less radiation than traditional and also give us a better image.
Our Approach To Dentistry
We feel incredibly grateful to be in a position to serve the community's dental needs and we take that responsibility very seriously. We also love to serve in other ways as well, including participating in local development with Kingdom ComeUNITY.
When you're here, you can bet that you'll be treated like a member of our own family and that your comfort will be a top priority. Everyone on the staff works hard each day to make your visits relaxing and stress-free. At the end of the day, we hope to be the last dentist you and your family ever need.
And, lastly, we're accepting new patients, and look forward to meeting you and helping you have a healthy smile for life!
About the Author
Dr. Dustin C. Lively is a general, cosmetic, and restorative dentist with over 20 years of experience and a native of Mangum. Dedicated to service, faith, and family, he loves providing people of all ages in his community with friendly, compassionate dentistry. If you'd like to schedule an appointment or have any questions, he can be reached via his website.