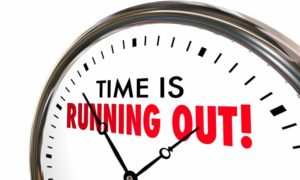 Do you have dental insurance? If so, you should not view your policy as just a backup plan to help you out if you ever face an oral health emergency. Instead, you can see it as an investment with the potential to help you prevent problems and keep your smile functioning and feeling its best year after year. How can you use it in that way? The following tips will help you reap the greatest possible value from your 2020 dental insurance.
Book a Preventive Appointment
Most dental insurance plans allow patients to attend two cleanings and checkups each year — often at little to no out of pocket cost. If you have not yet had your second preventive appointment of 2020, now is the time to schedule it! Also, keep in mind that if your first checkup of the year got delayed due to COVID-19, you do not need to wait a full six months before booking your next appointment. Most policies do not have any time restrictions on when you can attend your preventive visits.
Speaking of COVID-19, you might wonder if it is safe to return to the dentist. It is! Most practices have strict protocols in place to prevent the spread of contagions and promote a safe, healthful environment. If you would like to know the specifics of how your dentist is protecting patients, simply give them a call. They will be happy to answer your questions.
Get Started on Your Treatment Plan
Do you know you require a specific treatment, such as a filling, crown, or other restorative service? Ask your dental team if they can schedule it before the end of the year. Doing so is wise because if you have a PPO insurance plan, it likely comes with an annual maximum (the highest dollar amount that your insurer will pay out for approved services within the year). Any unused portion of that maximum may expire on December 31. You could end up losing your remaining benefits dollars if you do not schedule your treatment in a timely manner!
If you need a treatment that will exceed your annual maximum, try to schedule part of it now and part of it in 2021. You may thus be able to use two annual maximums instead of just one.
Ask for Help
All of the jargon that surrounds dental insurance can be a bit confusing at times. Here are 333 Dental Care, we are experts at dealing with insurance, and we are pleased to give patients tips on how they can fully understand and utilize their benefits. We work with most PPO plans, including BlueCross BlueShield, Cigna, Delta Dental Premier, and many others.
Are you using your dental insurance to the full? Time is running out to take advantage of your 2020 benefits!
Meet the Practice
Dr. Dustin Lively is a Mangum native who has been caring for patients' smiles for well over 20 years. He is passionate about pursuing continuing education and providing top-quality care. Along with Dr. Brittany Hand, he offers a broad range of services. If you would like to learn more about our dentists or our practice's approach go insurance, contact us at 580-782-2552.