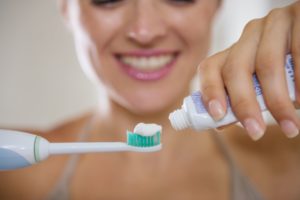 Did you know that besides being the spookiest month of the year, October is also National Dental Hygiene Month? That means it's the perfect opportunity to learn all about gum disease and how to prevent it. If you find that your gums are swollen, tender, or bleed easily when brushing and flossing, you might have gum disease. However, a lot more than that can happen if you don't get this condition dealt with. Let's look at 4 other conditions that have been linked to untreated gum disease.
Lung Problems
A February 2019 study found that, even after accounting for variables like smoking, there was a significant link between gum disease and a decline in respiratory function. The most likely reason for this is the direct connection between the mouth and the lungs. Gum disease increases the number of unhealthy bacteria in the mouth, which are then breathed straight into the lungs.
Alzheimer's
You wouldn't think that the brain and the gums are connected, but studies have confirmed that they are. Multiple experiments have shown that the same type of bacteria commonly found in cases of gum disease is also present in the brain tissue of Alzheimer's patients. One study followed almost 600 men for up to 32 years and found that as more teeth are lost, the risk of cognitive decline increases.
Heart Disease
The main theory behind the connection between gum disease and cardiovascular issues is inflammation, which is a defensive mechanism as a response to infection. However, if it happens for an extended period of time, as it does when gum disease is present, it can damage tissues and organs.
It can also spread to other areas of the body. One theory posits that bacteria in the gums may enter the bloodstream through pockets that they have created between the teeth and gums. From there, bacteria can wreak havoc on anywhere else in the body, but they commonly set up shop in the heart.
Cancer Risk
Recently, a study has shown a significant link between gum disease and overall cancer risk, but especially pancreatic cancer. The researchers found that an enzyme commonly found in gum disease also frequently appears in tumors of the gastrointestinal system.
How to Prevent Gum Disease
Gum disease is usually a preventable condition. Simply follow these steps:
Floss every day
Brush your teeth twice a day
Don't smoke or chew tobacco
If you're diabetic, manage your blood sugar levels
Visit your dentist regularly
Consume sugary foods and beverages in moderation
This Dental Hygiene Month, take care of your gums. The rest of your body will thank you.
About the Author
Dr. Dustin C. Lively is a Mangum, OK native and has been serving patients in the community for more than 20 years and counting. He is proud to restore not just the strength of patients' teeth and gums, but their quality of life from having a healthy smile. His practice offers extensive and effective gum disease treatment. If you think you may have gum disease, don't hesitate to contact Dr. Lively via his website or by calling (580) 782-2552 to get the treatment you need.